March 21st
stephanie
Design
0 Comments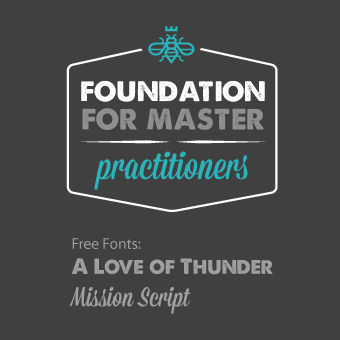 I find it hard to pick fonts sometimes and tend to go with the ones I have loved in the past: Futura, Adobe Garamond, Helvetica Neue, Franklin Gothic. In my font library you will find some fun House Industries fonts (Chalet, Las Vegas, Neutraface). Eventually when my budget allows, I will buy more House fonts because I love them so much. Sometimes I find suitable free fonts when I need a fun, scripty or quirky font like Lobster, University or Champagne and Limousines.
Today I found Fonts In Use, a fantastic font resource that I would like to share. It's a website that shows graphic samples of fonts used in action. What a great way to pick a suitable font for a project. This site could help making font choices easier.
Here are some great samples of Founders Grotesk.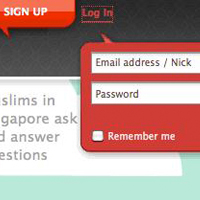 March 11th
stephanie
UX
0 Comments
A modal window is a secondary window that opens inside the main window. Users have to interact with it before they can return to the main window. So how do you know when to use it and when not to? Here are some general guides to help you decide.
Modal dialogs can make sense when they help keep the flow (i.e. you don't have to leave the page you're on).
Don't use modal dialogs for things that should be linkable or searchable (as the URL doesn't change, it can't be linked externally and that includes search engines).
Use modal windows to provide simplicity to long pages. Make tasks seem easy for the user.
Sometimes more complex info can make usablity easier in a modal window. For instance such sharing info by email, rss, social see example below.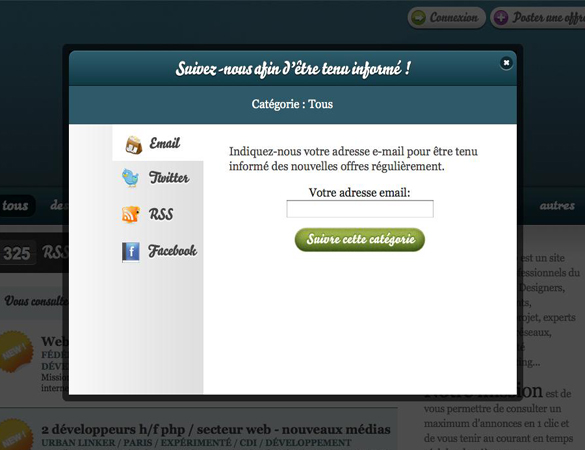 Here is a list of content that tends to work well in modal windows:
Sign up / log in forms
Contact forms
Social shares
Tool tips
Alerts
Calendars
Free trials or demos usually with a sign up form
Directions or steps
Ecommerce product more info
View images at a larger scale